Sakatomo Sushi is simply the best sushi you can find in town ! Don't believe it ? Come and try it ! You will love it !
We use the best quality ingredients everyday , everything is so fresh and delicious. House special recipes make our food flavor yummy and unique . We cook and serve our food with our heart too. We care about our food quality , your experience and your happiness. Everything we do is just trying to bring the best food and happiness to our neighborhood!
Sakatomo Sushi wants to say "THANK YOU "to every single customer for your support . We will continue serving delicious and authentic Japanese cuisine with the best quality fish , freshest ingredients, imported Japanese goods , and a lot of love to meet your expectations!
Help fight corporate takeover and support local family owned business. We love you guys ! 🍣🍱🥳.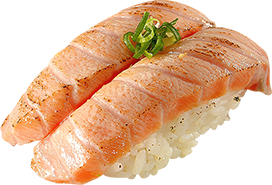 ****
Customer service was exceptional and the food was very fresh and delicious! The quality was high and the atmosphere was so authentic that I felt like I was in Japan again. The family working there is so sweet and kind. Must check this place out 🙂
by:Crystal B
****
I cannot say enough about the food here. The restaurant was packed, with very good reason.
My son and hubby got the spicy miso ramen and spicy seafood udon bowls. Very comforting for that rainy day, and just what they needed (and I got a taste of each – Mmmm…).
We also had several sushi rolls and they were top notch. The flavors, the freshness, it was just such a treat to have authentic Japanese cuisine.
If you're looking for some excellent sushi and Japanese fare, this is the spot!
I only wish we lived nearby!!
by:Julie DiPalo
****
Absolutely delicious and the best sushi I have had in a very long time! The fish was fresh and the rolls were made with care. The owners were very kind and we felt welcomed from the moment we stepped in the door. The atmosphere is adorable and quite comfortable. We will definitely stop by here whenever we're in Virginia Beach and try out more of the menu!
by:Jenna Daugherty